.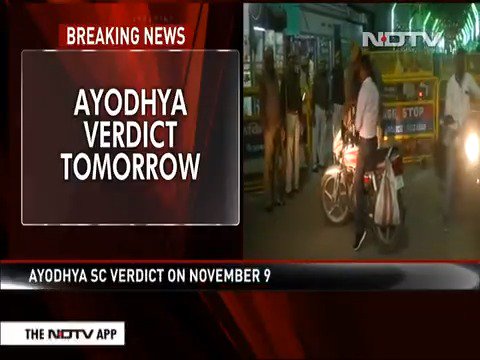 Security tightened ahead of #AyodhyaVerdict.

Read more here: https://www.ndtv.com/india-news/supreme-court-verdict-in-ayodhya-temple-mosque-title-suit-tomorrow-2129598 
Replies
Replying to @ndtv

https://twitter.com/yokkeshSR/status/1192865112408748033?s=19 

Replying to @ndtv

The verdicts are made in Modi's office not by SC.....Modi govt will show make the people that the judgement of SC is above everything but common people do not know that this time every department whether Judiciary or any other department is working under Modi-Amitshah.....
//